41M Gallons Restored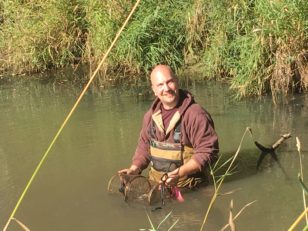 Greenbelt is partnering with Intel, Oregon's largest employer, to restore floodplains along the Willamette River. This project is expected to restore 41 million gallons of water per year within the Willamette system, by reconnecting the exchange of water between the Willamette River and a historic oxbow of the river during the critical winter rearing period for native fish.
This connection will provide habitat for critical fish and wildlife species. Intel's global initiative launched in 2017, to restore 100% of its water use by 2025, is led by partnerships with local nonprofits like Greenbelt to restore local watersheds throughout the world. We've planted nearly 100,000 trees over the last five years at Horseshoe Lake—Intel's investment is the missing link to our restoration vision for this dynamic site.