Paving the Path
Paving the Path for Peer Outreach. By: Andrew Provost
I am an Oregon State University student who is a senior majoring in Environmental Economics and Policy, and I have been volunteering as the first student board member of the Greenbelt Land Trust since last August.
I've found that Greenbelt Land Trust (GLT) is not commonly known among students at OSU, including the environmentally-knowledgeable ones. I want to help spread awareness of GLT's mission and highlight the value of conservation in our community. I think that some of Corvallis's appeal to residents is due to the close proximity to nature and multi-use trails, to which much credit is owed to GLT, who has done valuable work for public benefit, in addition to their efforts to enhance ecological restoration and the protection of endangered species.
I am currently working on an experiential learning project under the guidance and advice of Dr. Joe Kerkvliet, one of my OSU professors in Applied Economics who has many years of experience working with sustainability in land conservation, ecosystem restoration, and environmental stewardship. Kerkvliet also previously served as a board member of the land trust. He told me that "we've become more interested in the importance of working with private landowners in a voluntary fashion."
As I've learned, working with landowners in this way greatly encourages communal collaboration towards using local lands in an ecologically friendly and sustainable manner, and understandably reduces animosity towards top-down command-and-control environmental mandates, especially when appropriately placed economic incentives are involved.
The goal of my academic yearlong project is to spread awareness of the merit of the organization's mission, especially among the OSU undergraduate student population, and ultimately help the next generation of community members see the value of land protection. I am helping to bring awareness through giving presentations in various OSU classes, including classes in environmental law and conservation on private land, as well as teaming up with on-campus clubs that closely relate to GLT's work, and through event tabling.
During this out-of-classroom learning, the final result will culminate in a research presentation of the advocacy work done, demonstrating an in-depth understanding how non-profits function. I look forward to continuing to work with GLT employees, volunteers, and donors in the coming weeks and months.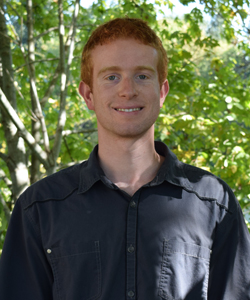 Blog post by Andrew Provost. Andrew is a senior at OSU majoring in Environmental Economics and Policy, and he is Greenbelt Land Trust's first student board member.