Poetry for the Soul
Like poetry, nature inspires and evokes emotion within us. We are excited to share both with you thanks to local poet, Linda Gelbrich. Linda wrote these poems at Bald Hill Farm as part of Greenbelt Land Trust's writing workshops led by Robert Michael Pyle (2017) and Henry Hughes (2018). We hope you enjoy these poems as much as we do!
At the Farm
Over the field
tiny white puffs of seed
swirl like mad gnats
in a roiling breeze.
In a blink they're gone.
Clouds line up over haze-glazed hills,
piled one over the other
information, ready to meld
into a great convergence overhead.
This metal fence I lean on
could keep me in or out
of the broad field
where just a few stalks of tall grass
stand like lookouts.
They tip their heads,
thick with seed, nodding
toward the patch of blackberry vines,
vines now lush with new leaves
like canopies
over their freshly sharpened thorns.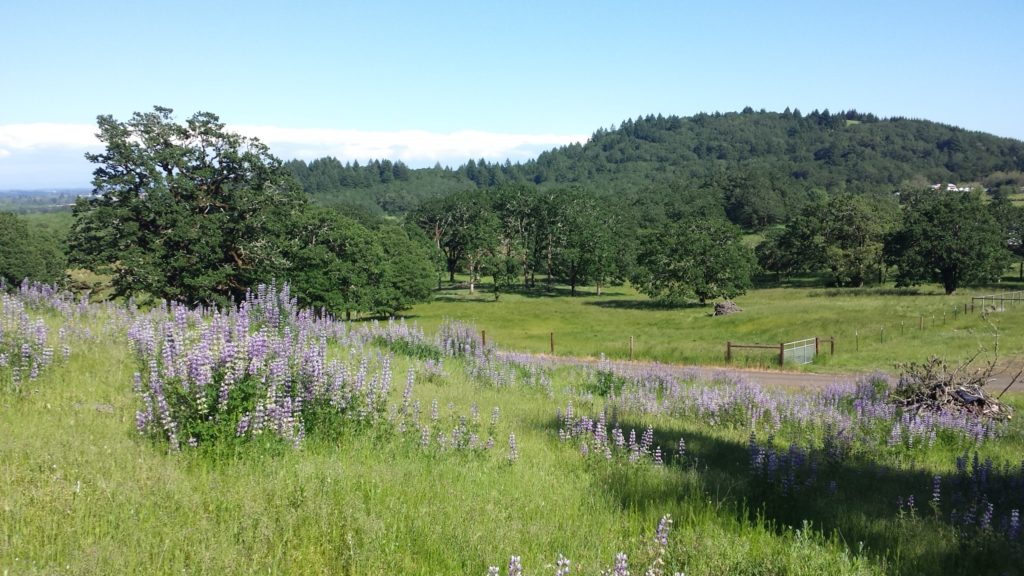 Along Mulkey Creek
It's just the creek
and me and lots of green
under tall shading trees.
I sit a long time
on the porch listening
to the constant sound of water.
There's no pulse or rhythm,
only a long hush
like an endless exhalation
that seems to lessen
as light rain moves in
on the back of a coastal breeze.
I hear tiny taps of raindrops
on leaves, another layer of sound
that fades and disappears
as the late-spring clouds move on.
Glimmers of sun begin streaking
down and the wet leaves glisten.
Now there's all this shimmying
along the creek, and again,
the constant sound of water.