Use Your Camera to Learn More About Nature **FILLED**
This interactive workshop will cover ways you can use your camera—whether it's a phone, pocket camera or DSLR—to learn more about nature. Learn how to get sharp, usable images and where you can get help identifying the species you've taken photos of.
Did you know that most phones, and many cameras, can record sounds and that can help you identify birds and other nature sounds?
Bring whichever camera you have. This workshop will involve hands-on experience and minimal walking.
Don Boucher will lead this workshop. Don's professional life involves photography and video editing. He is a regular Greenbelt volunteer and part of the Neighborhood Naturalist program. He has extensive experience collecting images, video, and sounds as a tool to learn about local nature.
**This workshop is full**
'Focus on Nature' 2018 Photo Contest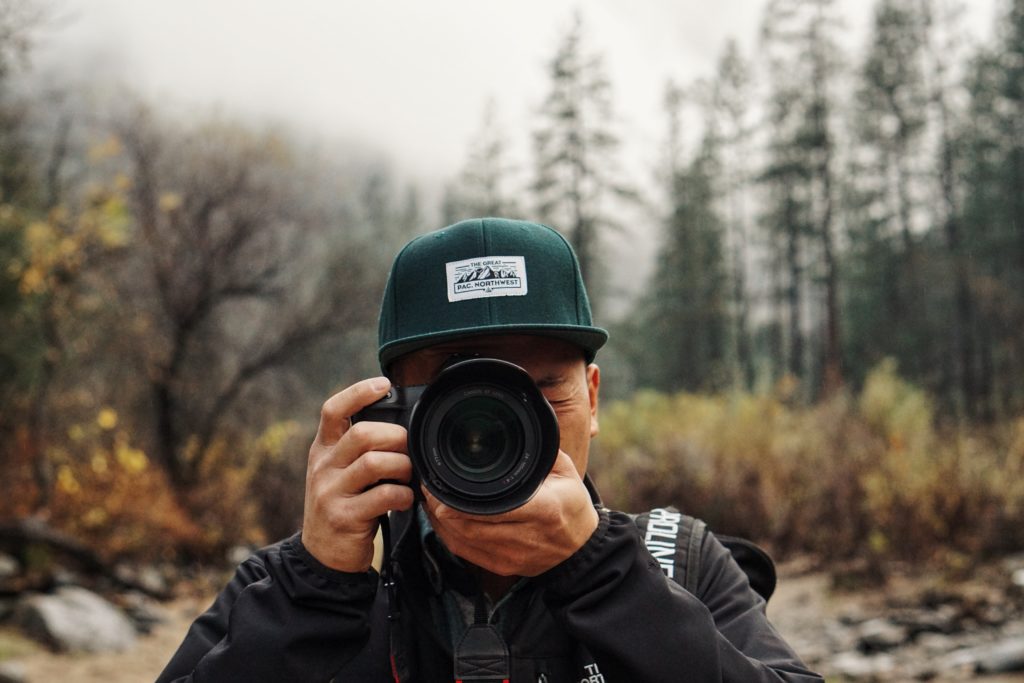 PHOTO CONTEST OVERVIEW
From the rolling mountains of the Coast Range to oak prairies, the winding Willamette River, and all the small details in between, the majesty of nature in the mid-Willamette Valley can be difficult to capture. Greenbelt's annual Focus on Nature photo contest gives photographers – amateurs and seasoned professionals alike – the chance to showcase their skills to uniquely highlight the magnificence and wonder of nature in our home. Your photographs will help Greenbelt Land Trust to protect the Valley's diversity of wildlife, people, plants, and habitats. Thank you for helping to further our mission through your photography!
ENTRY PERIOD
The Photo Contest begins at 8:00 am on November 15, 2018, and ends at 11:59 pm on December 31, 2018, Pacific Standard Time. Entries submitted before or after the entry period will not be eligible.
CATEGORIES
Photos should be taken in, from, or near a Greenbelt Land Trust natural area or a partnering organization's owned or managed open space in Benton, Linn, Marion, and Polk Counties of Oregon.
People and Nature: Recreation, adventure, or a memorable outdoor experience
Landscape: A sense of place with or without people
Water: Above, below, or in a waterbody
Trails: Connect with nature along public trails at Bald Hill Natural Area, Bald Hill Farm, Mulkey Ridge, Fitton Green, and beyond
Wildlife: In the wild or in the backyard
Creativity: These photos allow artists the opportunity to edit and alter their images for a unique perspective.
Close-ups: These photos show little details that you can only find by paying close attention to the world around you.
Aspiring photographers: For photographers 17 and under
PRIZES
One (1) overall Grand Prize Winner will receive a $100 Peaks Sports gift card
Eight (8) top winners, one from each category, will each receive a gift card from a local business
SUBMISSION GUIDELINES
All images must be submitted by emailing rebecca@greenbeltlandtrust.org. Please submit digital files (.JPEG, .jpg, or .png format) no larger than 4032 x 4032 pixels and no more than 4 MB at the time of entry. Higher resolution files will be requested should an entry be preselected to be awarded a prize. There is no limit to the number of entries and the number of categories entered.
Entrants are to provide the following information in their submission email:
Title of the photo
Caption: Describe what we see and where it was taken
Select a category from the above list
Location where photo was taken
Was the image taken in a Greenbelt Land Trust natural area?
Was the image taken with a mobile device?
WINNERS
Winners will be selected by a panel of Greenbelt Land Trust staff, board members, and volunteers. Winners will be announced on January 15, 2019.
QUESTIONS
Questions and inquiries about contest can be emailed to jessica@greenbeltlandtrust.org.
YOUR PHOTOS
You will retain all rights to any photograph you submit—including ownership if applicable. If you submit a photograph to the Photo Contest, you grant Greenbelt Land Trust a royalty-free, non-exclusive right in perpetuity to display the photograph(s) digitally, in print, and via social media.
Note: Images that involve the willful harassment of wildlife or damage to the environment by the photographer will be ineligible.