Where the Wild Things BElong
I'm bored…
How many parents have heard this since the release of the wild ones? It begins in fun with "Let the wild rumpus start…" Then school lets out, children flood cul-de-sacs on their bikes, and swings never sit still in our city parks. Yet just as a wolf suit becomes wary for Max in Where the Wild Things Are, the summer heat begins to take a toll on the wild ones who have come to know the comforts of air conditioning and TV.
So children rush to the rivers that Greenbelt Land Trust works to protect and dive into neighborhood and local pools. Within the valley there are many wonderful summer camps that willingly take in these wild things, keeping them from boredom. As a mom of two wild things myself, we are exploring the opportunities available for my own rumpus makers in the upcoming weeks. There is always another cure for this so-called boredom and it is freely available and close by.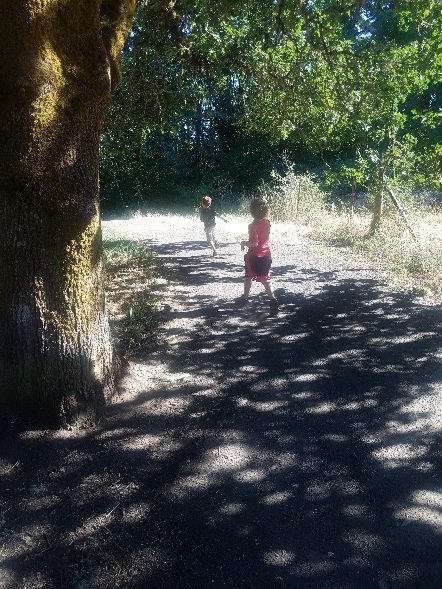 We are fortunate in the valley to live near so many beautiful and protected spaces. Natural areas such as Bald Hill, Fitton Green, and Mulkey Ridge Forest are the spots where the wild things belong. This is where they can truly be…BElong. No "ON" buttons, glowing screens, or activity whistles. Maybe the sound of a trickling stream setting a better pace for all of us.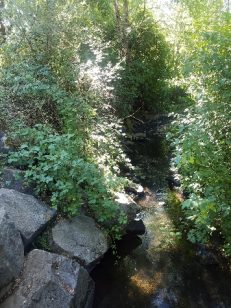 So how does the parent who is working 9-5 fit this in? Or the parent staying at home attempting to keep their sanity? Start at the beginning. Hit a trail at a time that fits your schedule, attend an event, let the "walls became the world all around" for your children. Just as Max sailed in and out of weeks and years, your wild things will find their way…even if it starts with them pretending to be a wolf or a king.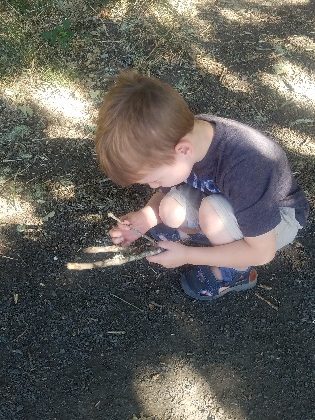 Connection to place is such a valuable gift to give yourself and your children. So if your wild things are ready to come home, you know where to go. Keep an eye out for the Willamette Daisy at Bald Hill, or listen out for a hawk flying over Fitton Green. "There are so many beautiful things in the world", and the stewardship of these places begins with belonging.
-Post and photos by Greenbelt Volunteer Naturalist, Kelly Hoke