Coffee with the Executive Director
Drop in to Zoom for a chat with Executive Director Jessica McDonald on Wednesday, October 14th at 9 a.m. and find out what's new with Greenbelt Land Trust.
Register in advance for this meeting:
https://us02web.zoom.us/meeting/register/tZckcemgqjovHN3ZPKDeeEBN7hnk37ScKy9H
After registering, you will receive a confirmation email containing information about joining the meeting.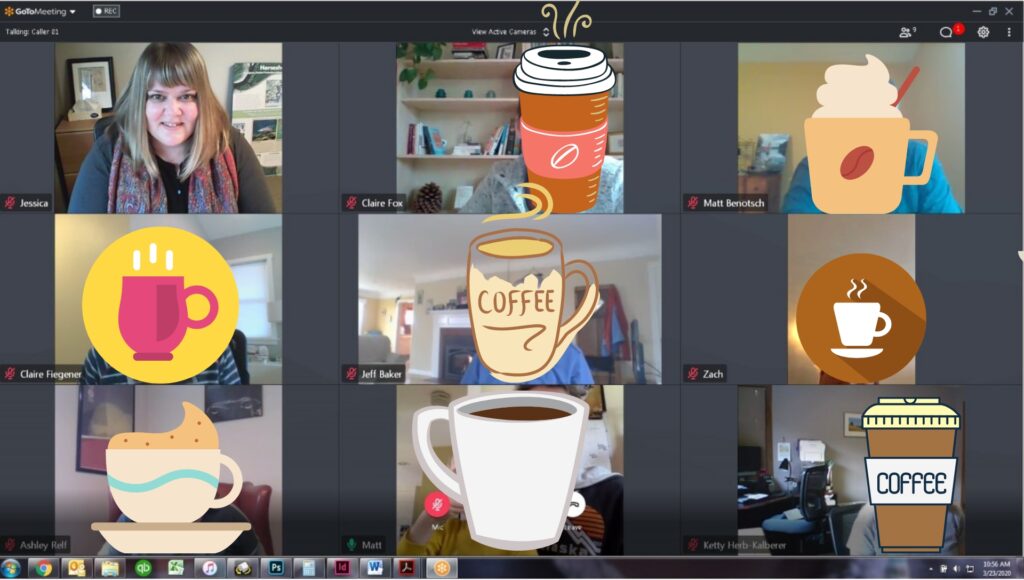 Soils! Online with James Cassidy
What lies beneath our feet? It's much more than just dirt!
Join Greenbelt and OSU's Dr. James Cassidy for a presentation on the underground world from its creatures, to its soil and beyond. How does this sub-surface environment influence water, plants, animals, and people above ground? Free and family-friendly.
James Cassidy has been an Instructor of Soil Science at Oregon State University for over 12 years.  The introductory class now has over 200 students each term and is very popular.  James is also the faculty advisor for the wildly popular OSU Organic Growers Club – OSU's student farm.
Coming from a non-traditional background (music industry for over 30 years) he is passionate about soil and is popular with students because of his dynamic speaking style.  The student farm project has over 300 student volunteers on its list-serve and it continues to grow.  The farm cultivates over 50 different fruit and vegetable crops and is just beginning its 18th season.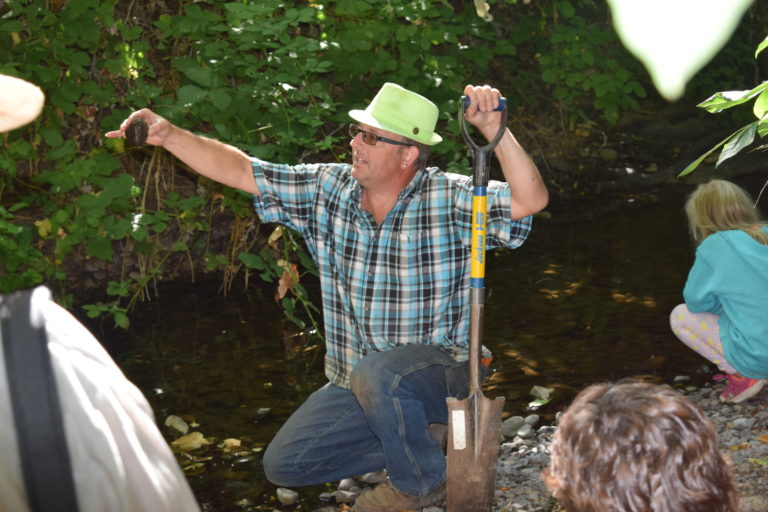 Music on the Land Online – Anne Ridlington
Although it is canceled for this year, we hope to see you all in person for Symphony on the Land in 2021, and in the meantime we are bringing you Music on the Land – local musicians performing live in beautiful settings.
Join us for a live performance by cellist Anne Ridlington on Saturday, June 20th, at 7 pm. on our Facebook page. Anne is principal cello of the Eugene Symphony and a member of the Corvallis-OSU Symphony and often performs with the Corvallis Repertory Singers.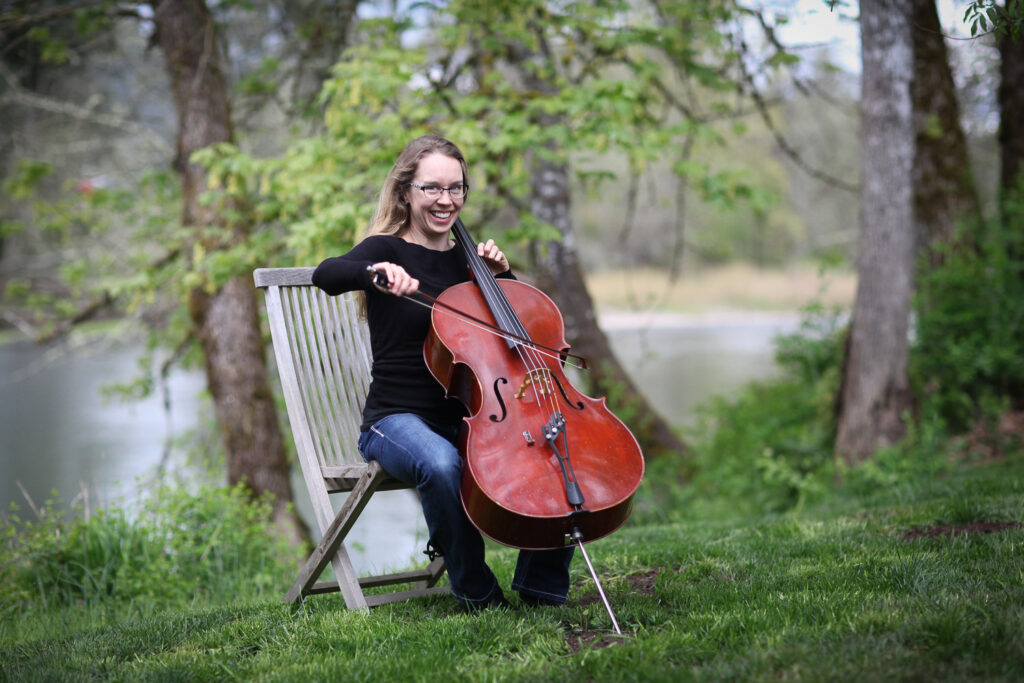 Eco Printing Online with Chris Bentley
Join talented artist Chris Bentley to learn about the art of eco printing, in which plant materials leave unique signatures on fabric or paper. Gather some easy to find plants and materials and make it hands-on, or just watch and learn about this fun craft!
Sign up and we'll send you information about materials to gather if you'd like to participate hands-on, and the log in details soon.