Music on the Land Online – Anne Ridlington
Although it is canceled for this year, we hope to see you all in person for Symphony on the Land in 2021, and in the meantime we are bringing you Music on the Land – local musicians performing live in beautiful settings.
Join us for a live performance by cellist Anne Ridlington on Saturday, June 20th, at 7 pm. on our Facebook page. Anne is principal cello of the Eugene Symphony and a member of the Corvallis-OSU Symphony and often performs with the Corvallis Repertory Singers.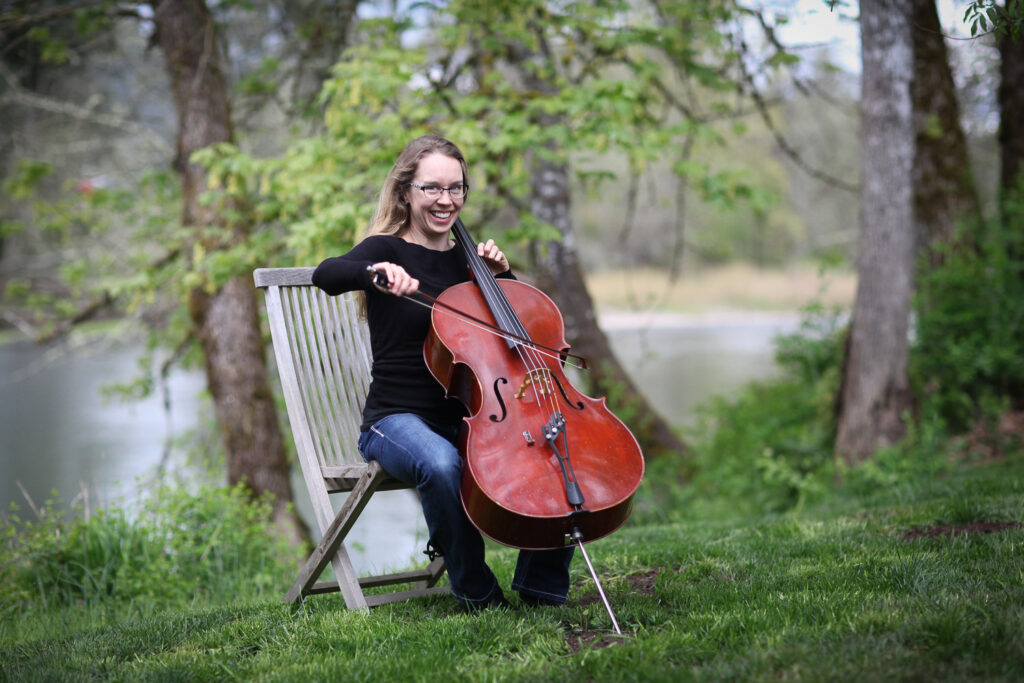 Music on the Land Online – Rob Birdwell
Join us for a live performance by Rob Birdwell to celebrate Get Outdoors Oregon Day and keep the tradition of live music on the land going!
Although Symphony on the Land is canceled for this year, we hope to see you all in person in 2021, and in the meantime we are bringing you Music on the Land – local musicians performing live on beautiful Greenbelt lands.
First up is Rob Birdwell, Corvallis musician, composer, and songwriter extraordinaire. He'll be playing live on the Greenbelt Facebook page on June 6th at 6 pm – don't miss it!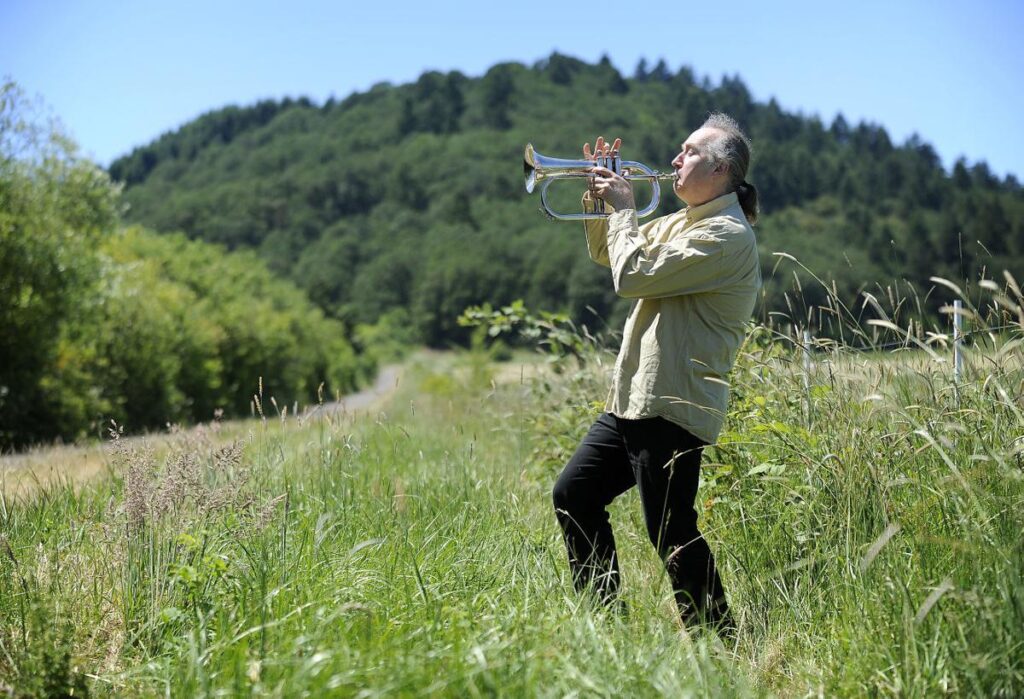 An invitation to pause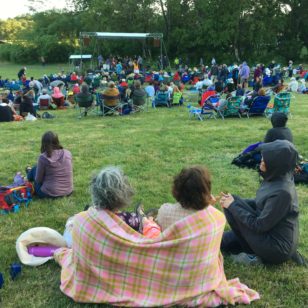 Because of the power of our community, including each and every one of you, places like Bald Hill Farm are protected for future generations.
We are grateful for all of the people, hands, and hearts that have touched this land. For each of you here today, and going back thousands of years to the original stewards and keepers of this place, the Kalapuya.
At Greenbelt we are celebrating 30 years of conservation this year.
This anniversary naturally invites us all to reflect back on the people who we are standing on the shoulders of – whose grassroots efforts to establish a solid, resilient organization led to the Greenbelt Land Trust that you know and love today.
The Charlie Ross's, Meg Campbell's, Betty Griffiths, Bob and Liz Frenkel's—we have been blessed to have a multitude of visionary leaders.
Now, today … we think of the future. What's next?
I'd like to invite every one of us to pause right now.
Close your eyes. Go ahead, humor me!
What do you want for the next 30 years?
What does the Willamette Valley look like?
Who walks these trails?
Picture our rivers and ridges. From the Mohawk River, where I grew up, to the mighty Willamette that showed its power this March as it topped over roads.
I will tell you what I want for the Willamette Valley … I see a future where kids know the mud and the shade of winding forest trails.
I want to celebrate families thriving on farmlands, passing along an agricultural heritage from one generation to the next.
And, perhaps the most exciting to me, I look forward to seeing new faces standing up to lead the conservation movement—the next generation of Charlie's and Meg's, and Betty's, and Bob's. I'm talking about you and me.
It's not going to be easy. The road ahead of us is more uncertain than ever. We live in a place where it is projected that 2 million more people will live in the next 30 years – that is a doubling of our population. We face the challenges of a changing climate, increasing demand for our plentiful water, and decreasing funding for conservation. The challenges are daunting and very real.
However, I have trust in this organization and, more importantly, I have trust in each of you. This trust gives me faith that in 30 years when I am 70 years old, we will be looking back and saying 'yes, we did it.'
Yes, we balanced livability and growth.
Yes, we nurtured our natural areas while welcoming new residents to our Valley with grace.
Yes, we came together as a community, stronger than ever.
This is our opportunity. For every one of us sitting here tonight, this is our challenge. This is the resounding call that Greenbelt Land Trust is making to everyone this year, on our 30th anniversary.
As the sweet sounds of horns, cellos, guitars fill the air tonight, I, we, hope that you leave inspired—and ready to lean in—to set a bold roadmap for what we want our future to be. For nature, for wildlife, for trails. And for each other.
Opening remarks by Jessica McDonald :: Symphony on the Land, June 2, 2019
Symphony on the Land
The 6th Annual Symphony on the Land awaits you at Bald Hill Farm! Event sponsors Greenbelt Land Trust and the Corvallis-OSU Symphony invite you to come and enjoy the beautiful scenery at Bald Hill Farm and an amazing musical line-up.
This year's incredible program features jazz singer, Halie Loren, and her band. We are also excited to feature Sound of the Woods, a clarinet quartet with Mike Curtis, as well as the high-energy cello quintet, Cellophoria, with Ann Grabe.
TICKETS
$20 for General Public
$15 Greenbelt Land Trust Members and Student Rate
16 and under – Free!
Tickets are available to purchase online (purchase form below or HERE) or for sale at the event. Cash, check or credit cards will all be accepted at the event.
TRANSPORTATION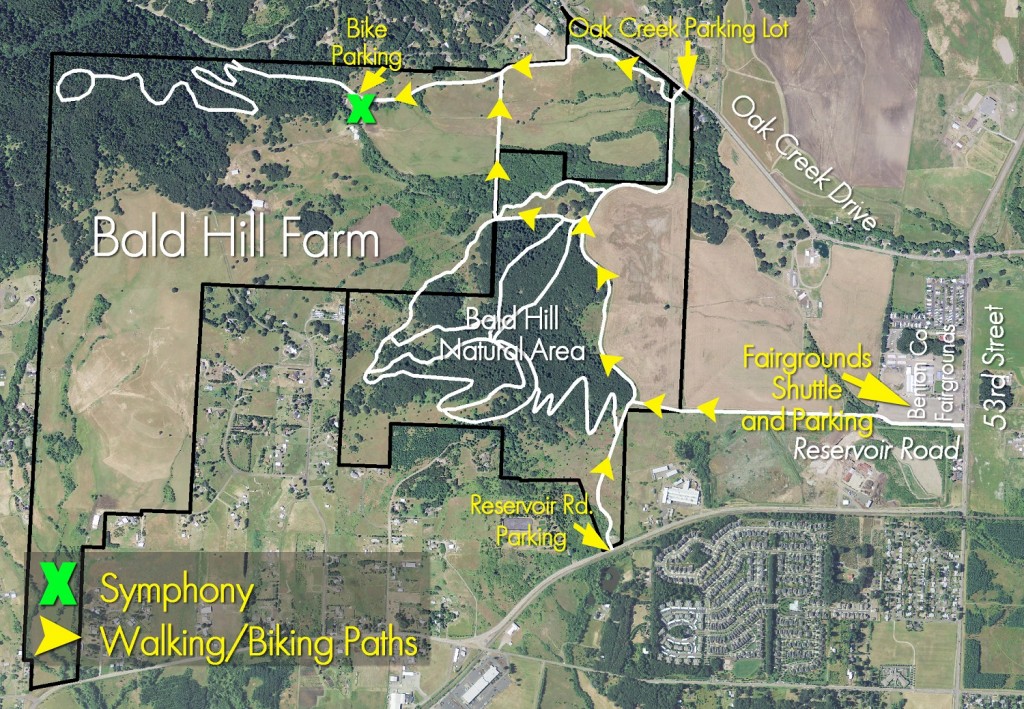 ** Walking/biking map to venue can be found HERE
WALK IN: Park at Fairgrounds, Oak Creek Drive, or Reservoir Rd.
SHUTTLE: Park at Fairgrounds (on 53rd St. near the large electric Fairgrounds sign)- Shuttles will leave Fairgrounds (starting at 4.00pm) every 15 minutes to the Symphony site at Bald Hill Farm.
BICYCLE IN: Bicycle in! Free bicycle valet will be available on-site
FOOD/WINE
Please feel free to bring a picnic and your own beverage OR purchase wine/beer and local foods on site from Mazama Brewing Co., Tyee Wine Cellars, and Happy Shawarma Mediterranean cuisine.
VOLUNTEERS
Volunteer for the Symphony on the Land and receive two complimentary tickets to this year's concert! Sign-up HERE.
Remember to bring a lawn chair, or blanket to sit on.
Dogs are not allowed.
Questions? Contact Jessica McDonald 541.752.9609.
We look forward to seeing you at the 6th Annual Symphony on the Land!