World Premiere of The Extinction Variations followed by Q&A
January 23 @ 6:00 pm

-

8:00 pm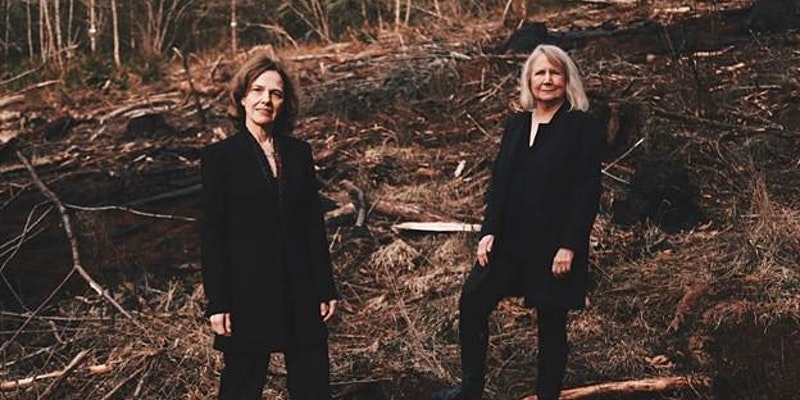 An online premiere of the film The Extinction Variations followed by a Q&A with the collaborators.
Join us for the world premiere of The Extinction Variations on January 23. Filmed on the concert stage and in the Pacific Northwest's landscapes of coastal tidepools, volcanic fields, and clear-cut mountainsides, The Extinction Variations is a moving call to action on climate disruption and mass extinction. In a unique creative collaboration, classical pianist Rachelle McCabe's performance of Sergei Rachmaninoff's "Variations on a Theme of Corelli" weaves through essayist Kathleen Dean Moore's words, carrying them from despair to bewilderment to hope and moral resolve.
The screening will be followed by a conversation with Kathleen Dean Moore, Rachelle McCabe, and filmmaker Nara Garber.
Register for this event here: https://www.eventbrite.com/e/world-premiere-of-the-extinction-variations-followed-by-qa-tickets-135568602339
As Moore says, "Words alone cannot express the urgency of action. And so we turn to music."
"It was truly exceptional. I had no idea what to expect. I was deeply moved by the power, eloquence, wisdom, urgency, and insight of the presentation. The synergy of the music and the reading was brilliant … And that's what I needed. Not another intellectual experience, but a revitalization of the emotional connection to the planetary emergency." —Mitchell Thomashaw, former president, Unity College
How We'll Gather on Jan. 23
All those who register for this free event will receive an email from Eventbrite at 6 p.m. PST on the evening of January 23 that includes two links: one link to watch the film and a Zoom link to join the live conversation following the screening.
We'll all watch the film at 6 p.m. PST (run time is 55 minutes) and gather together on Zoom at 7 p.m. PST.
About the Collaborators
Kathleen Dean Moore served as Distinguished Professor of Environmental Philosophy at Oregon State University, where she wrote books about our cultural and moral relations to the wet, wild world and to one another. These include the award-winning Riverwalking, Holdfast, and Wild Comfort. But her increasing concern about the climate and extinction crises led her to leave the university, so she could write and speak full-time about the moral urgency of action. Since then, she has spoken out across the country, publishing Moral Ground: Ethical Action for a Planet in Peril and Great Tide Rising: Toward Clarity and Moral Courage in a Time of Planetary Change. Kathleen's forthcoming extinction book, Earth's Wild Music: Celebrating and Defending the Songs of the Natural World, will be released in February 2021.
Rachelle McCabe is the Artistic Director of Corvallis-OSU Piano International. She enjoys an international career as a concert pianist and artist teacher, and has performed as soloist and chamber musician throughout the United States, and in China, Canada, Southeast Asia, France, and England. A dedicated teacher and Professor of Music at Oregon State University, Rachelle has served as OSU's Director of Piano Studies. She directs numerous educational programs, including master classes with world-renowned pianists, the OSU Chamber Music Workshop, and the OSU Summer Piano Institute.
Nara Garber is a Brooklyn-based filmmaker who divides her time between writing, directing, shooting and editing, often wearing many hats on the same project. Since 2007, Nara has focused on nonfiction filmmaking, and her work as a freelance cinematographer and field producer has taken her from Native villages in Alaska to rural outposts in Ethiopia and military bases in Iraq. In 2011, Nara launched Lucky Penny Pictures, a solo enterprise with an emphasis on social issues documentaries.
Host and Co-Sponsors
The Spring Creek Project for Ideas, Nature, and the Written Word at Oregon State University is hosting this event. The film is the first event in the Music to Save Earth's Songs series, which is inspired by Kathleen Dean Moore's forthcoming book Earth's Wild Music: Celebrating and Defending the Songs of the Natural World (Counterpoint Press, Feb. 2021). The series is co-sponsored by Center for Humans and Nature, Counterpoint Press, Greenbelt Land Trust, McKenzie River Trust, Orion Magazine, and The Safina Center.