Twelve Questions with Jessica McDonald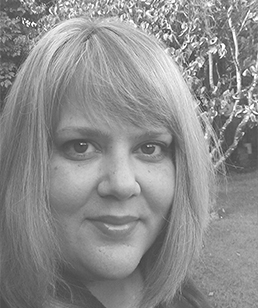 Q: Where did you grow up?
Down a sweet rural road in the Mohawk Valley outside of Springfield.
Q: What is your favorite Willamette valley landscape?
Shaded creeks, with sun skimming through the trees. Tributaries of our mighty Willamette, where you can walk, paddle, climb downstream for a full August afternoon.
Q: Favorite tree?
Is there anything better than an Oregon white oak? My favorite tree is one in the pasture where I grew up. My mom says it is the best-looking oak tree out there, and she will get defensive if you suggest another oak rivals it. More summer days than I can count were spent on a tire swing under this massive, living, beast.
Q: Do you have a favorite place that Greenbelt protects?
I have a special place in my heart for Fitton Green. From the top of the hill, as I look out over the Valley, I can just imagine what our founders were envisioning for Greenbelt when they, too, sat atop that same hill decades ago, dreaming of what would be.
Q: Who is your favorite author?
Nope, too hard to answer. Here's a short-list for fiction: Don Delillo, Haruki Murakami, Ralph Ellison, Gabriel Garcia Marquez, and Toni Morrison
Q: What does your ideal weekend look like?
My ideal weekend would be putting on headphones with a great playlist and taking my dog Milo out for a few hours to stroll through campus, out to Bald Hill and back. The route out Campus Way has a lot of nostalgia for me, as I walked that countless times 20 years ago in college.
Q: How do you like your coffee?
Black coffee only, please.
Q: Who inspires you?
Those who speak truth, lead with humility, and wear their passion on their sleeve.
Q: What's your superpower?
I can parallel park like nobody else.
Q: What has changed at Greenbelt since you started in 2009?
A lot, and also not that much. Our DNA of creativity and bold actions reflect the same culture that was embedded into the land trust 31 years ago. But, in the last 11 years we have taken huge strides forward in professionalizing the organization, tripled our acres protected and doubled the size of the staff. When I first started we had a few shovels and hand loppers for controlling invasive plants – cut to today, and we have a team stewarding thousands of acres with tractors, seed drills, and more.
Q: Where do you want to lead Greenbelt Land Trust?
I want to continue the momentum. Greenbelt is poised to increase our trajectory of growth in calculated steps over the coming 3-5 years. In 10 years I want us to have an extensive financial base that meets our operations, land protection, and stewardship needs in the long-term, and I see us protecting thousands of more acres to create large-scale conservation corridors, from the floodplain to the foothills. I envision Greenbelt undergoing a transformational journey of equity with humility and openness. And I envision Greenbelt standing tall as a leading voice for conservation in the state, developing creative opportunities for policy, funding, and partnership across Oregon.
This is the trajectory we are on. It's my, and our, job to keep us on track.
Q: What will Greenbelt Land Trust look like in 2051?
We will be bold. We will be fearless. We will be leaders. In 30 years we will be embedded into the lives of every person that lives in the Willamette Valley. We will be a trusted ally and a torchbearer for healthy communities for all.