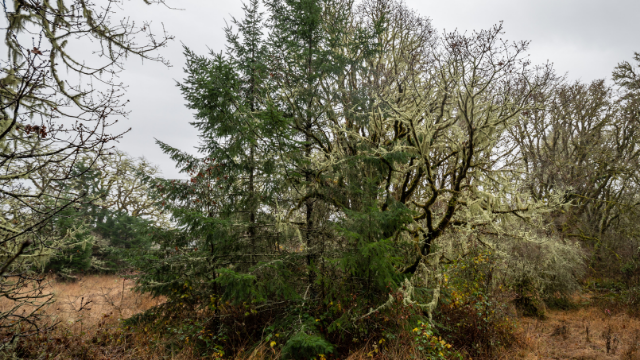 Join Greenbelt staff and fellow volunteers for a festive work party along the Mulkey Ridge trail! Once we reach our target area – an oak woodland with young conifers that are growing up quick – we'll pull out the handsaws and get to work. Removing these conifers now will ensure that oaks have plenty of room to grow for years to come.
You can expect 1-2 miles of hiking (both on and off-trail) and plenty of hand-sawing to warm up your arms and shoulders.
Due to the current surge in Covid-19 in our community, and for the health and safety of attendees and staff, we are requiring all attendees to be fully vaccinated and provide proof of vaccination before registration is complete.