A Reminiscent Landscape
"I am so very lucky to live in this beautiful place," is always my first conclusion as I arrive to the Fitton Green Natural Area and look out to Kings Valley, Marys Peak, the Willamette Valley and to the Cascades. This time was no different except I was strangely reminded, with some imagination, of being underway on a ship at sea.
On June 25th, the Sunday following the triple digit degree Saturday, I waited till the sun was low on the horizon before whisking my mother, partner and her dog Linus off to the natural area. Getting underway, we forked uphill from the main path leading from the parking lot.
We rounded the giant Oregon white oak and stared down the steep trough of the meadow before a gust of wind from the west, reminiscent of stepping out onto the bow of ship at sea, surprised us. Intermittent gusts were followed by a steady and welcomed blow that sent back our hair and cooled us to a comfortable temperature. Clouds streaked softly overhead but grew darkly ominous to the east as they approached the Cascades.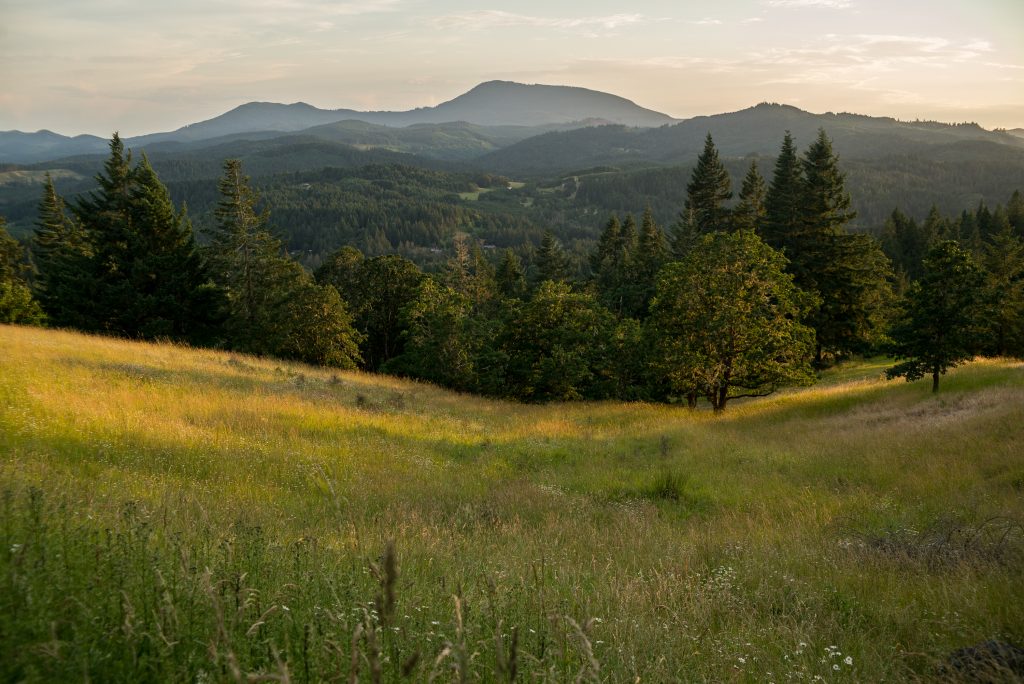 We continued to the bench overlook as the sun neared the choppy seas of coastal mountain range horizon with Mary's Peak looming like an enormous wave about to engulf its trough. Peering out, the expansive meadow of wind swept grasses and wildflowers rolled across the landscape as swells roll steadily across the ocean.
I thought to myself with a smile, "set the bow directly into the wind and face the swell head on!"
The only thing missing was a queasy stomach. So bravely we sailed into the wind to complete our objective (following the trail to the bench overlook). Arriving at the bench, a single conifer with branches trained sharply to the east by the wind appeared as a sturdy mast and mainsail strained against the howl.
Knowing the wind would break as we crested one last wave otherwise known as strolling down a few gentle switchbacks, I pressed on. Suddenly, my crew mutinied! They wanted to turn back, but with some kind words I regained their confidence. All the while, Linus the terrier, was a little confused about what we are doing out in the wind, but I think overall he was having a blast!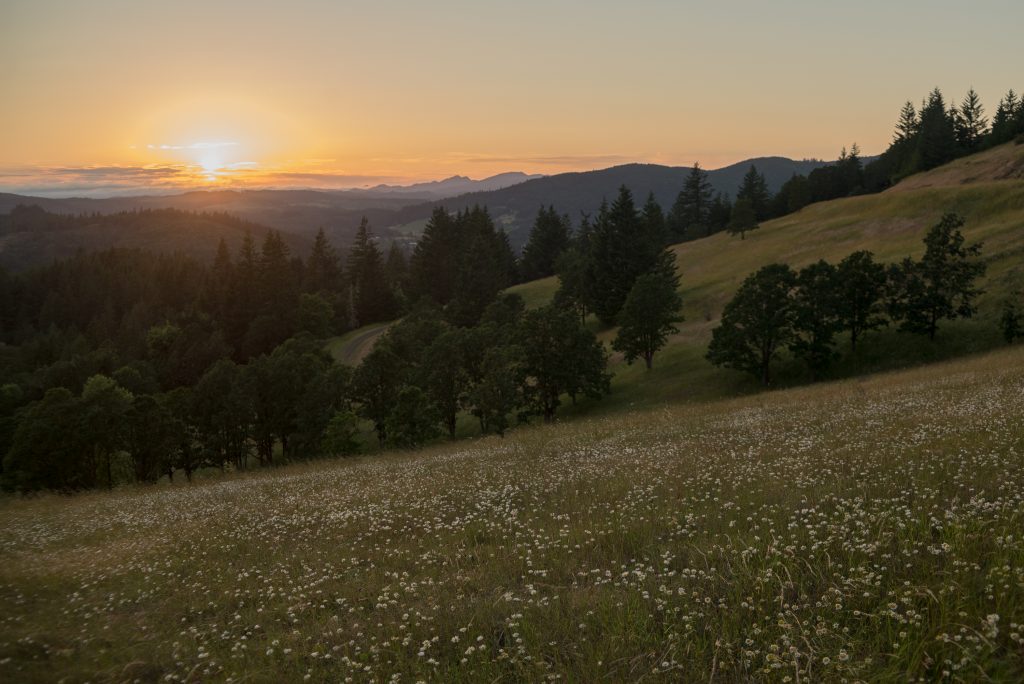 Rounding the last switchback, the wind subsided and cheerful chirpings of birds and the occasional cricket welcomed us to calmer seas. From here, we could continue our voyage down the Mulkey Ridge Trail to Bald Hill Farm or to the Mary's River along the Cardwell Hill Trail, but together as a family in this beautiful place, we were already home.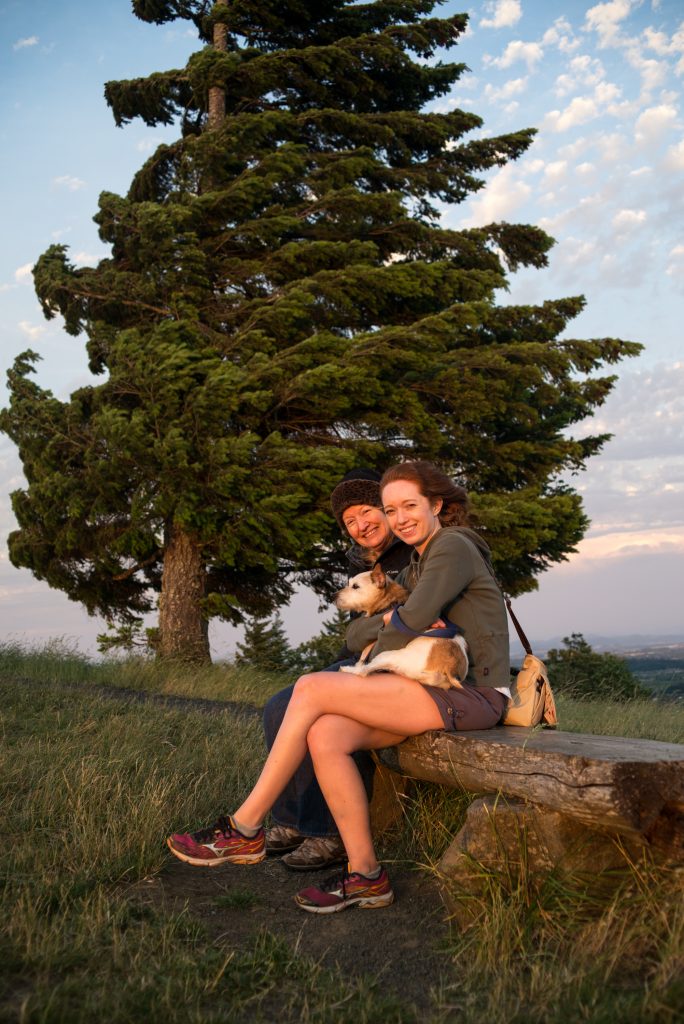 Blog By: Erik Swanson, Greenbelt Land Trust Volunteer