Living with Lions
An increase in reported sightings of black bears and mountain lions this month on Corvallis area trails has people talking. The sightings in the Bald Hill to Fitton Green trails complex, and the Oregon State University research forests, have been from a distance. So far, no encounters as close as this one that a jogger experienced in 2019 have been reported in 2020, but any sighting of a large predator can instill both excitement and fear.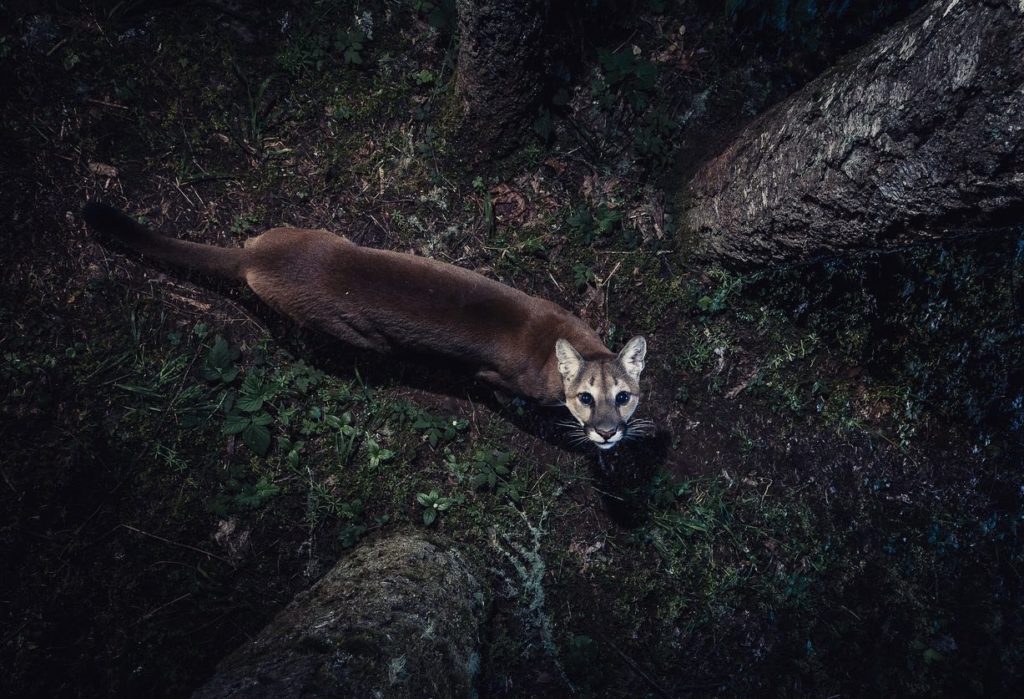 Access to nature and the ability to recreate in a beautiful forest is a big part of why we love living in Western Oregon and the Willamette Valley. Our quality of life is tied to the preservation of healthy wildlife habitat.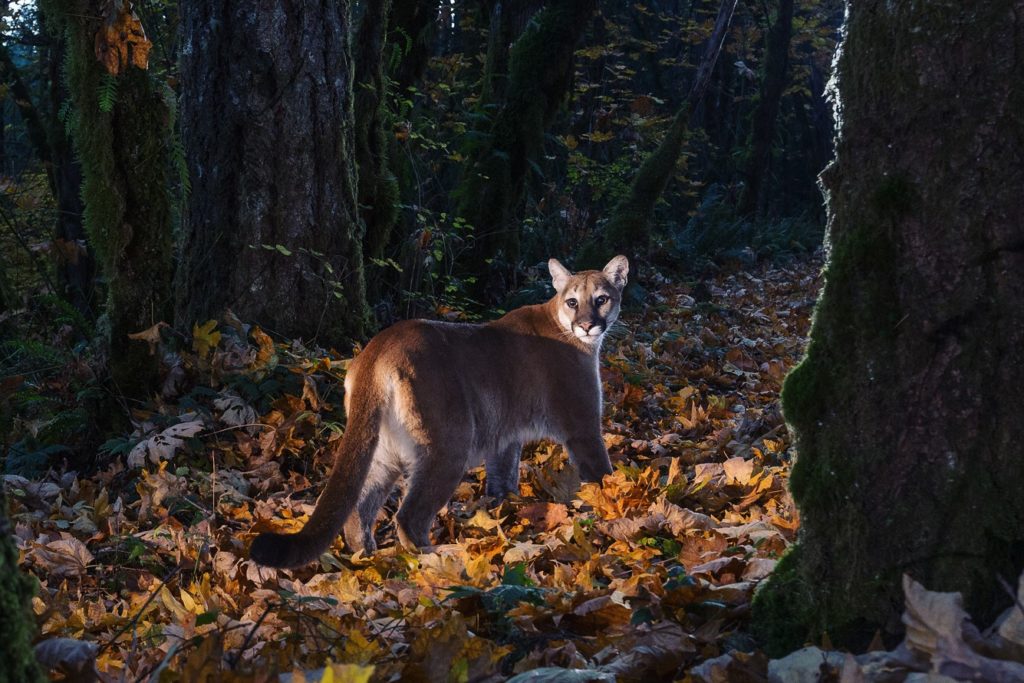 But no one wants to be confronted by a large predator on a trail, and these interactions often end in the animal's destruction, as a precaution for public safety.
How do we balance our desire to live and recreate in wildlife habitat with the protection of these fascinating animals and their need for space?
The Oregon Department of Fish and Wildlife estimates Oregon's mountain lion population at 6600. Because this count includes kittens that often do not reach maturity, some feel that it may be an over-estimate. The highest densities of the big cats are in the Blue Mountains in northeastern Oregon and in the southwest Cascades, but with plentiful deer and forest habitat in the Willamette Valley, we have a healthy population here as well.
The Willamette Valley is also home to most Oregonians, with 70% of the state's current population living here, and some projections showing an increase from 2.7 million to 3.9 million people by 2040.
With the population of the Willamette Valley projected to rise dramatically in the next two decades, our quality of life will depend even more on protecting land.
Protecting land is protecting more than just wildlife habitat.
Protecting land is protecting healthy rivers that provide drinking water and flood protection, healthy forests that store carbon and mitigate climate change, healthy soil on working farms and ranches, and access to the outdoors.
We can maintain what we love about living here and reduce conflicts with wildlife by protecting more land in the Willamette Valley.

For some people, seeing a black bear or mountain lion while on a trail is a once in a lifetime thrill. For others, it is frightening even from a safe distance.
With the number of people on popular trails, the possibility of even a distant sighting is remote. This study showed that the sound of human voices scared mountain lions so much they often abandoned a fresh kill. And that's a problem for a species already squeezed by development and habitat loss.
There are many things you can do to keep yourself and the wildlife you encounter safe. This helpful brochure from ODFW lists the ways we can live and recreate in cougar country safely, and what to do if you find yourself face to face. Check out the Mountain Lion Foundation for a series of online webinars about living in lion country.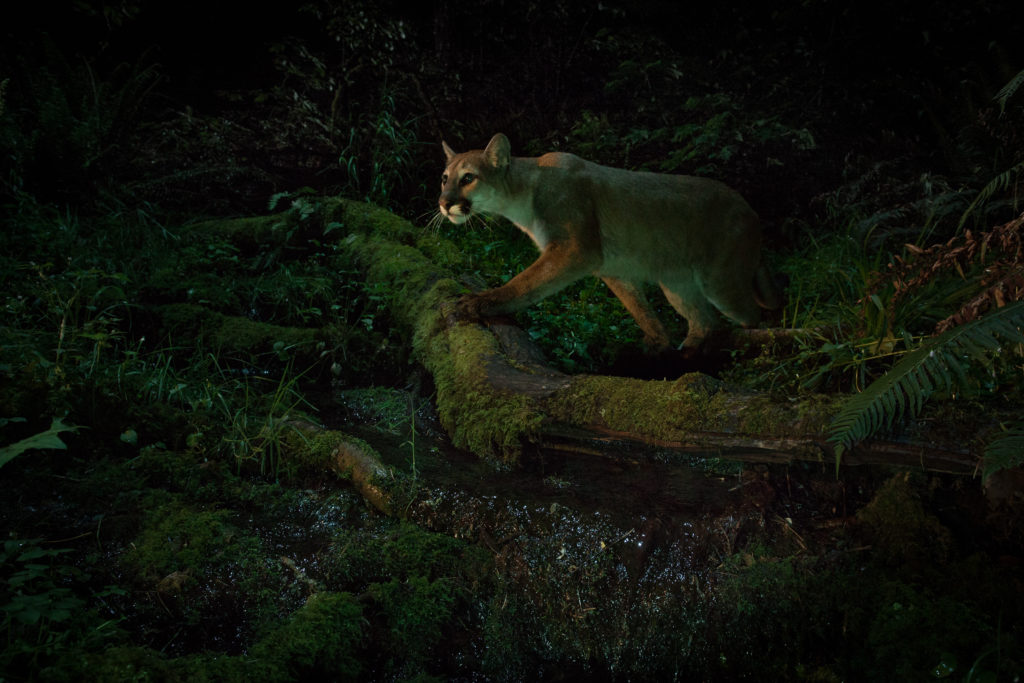 Based on recorded fatal attacks in the U.S. you are twice as likely to be attacked by a black bear than a mountain lion. Between 1900 and 2009 in North America there were 29 reported fatal mountain lion attacks, and 63 fatal black bear attacks. Most of the black bear attacks were by predatory male bears, not by a mother bear with cubs.
In 2010 alone, 33 people in the U.S. were killed by domestic dogs. You are far more likely to be attacked by your neighbor's pet than by a black bear or mountain lion.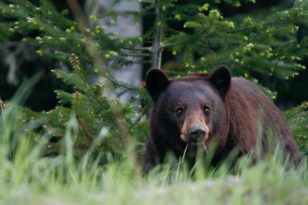 If you do encounter a black bear on a trail or near your home, there are many well-known strategies for staying safe.
One thing you may have heard is that you only have to be faster than someone else in your group. Not true of course, because you shouldn't run.
And please, take the National Park Service's advice – don't push your friends down either!