Volunteer Naturalist
Volunteer Naturalists play a key role at Greenbelt Land Trust, as ambassadors, trail guides, and naturalist resources for our community at Bald Hill Farm. Volunteers are the heart of Greenbelt Land Trust!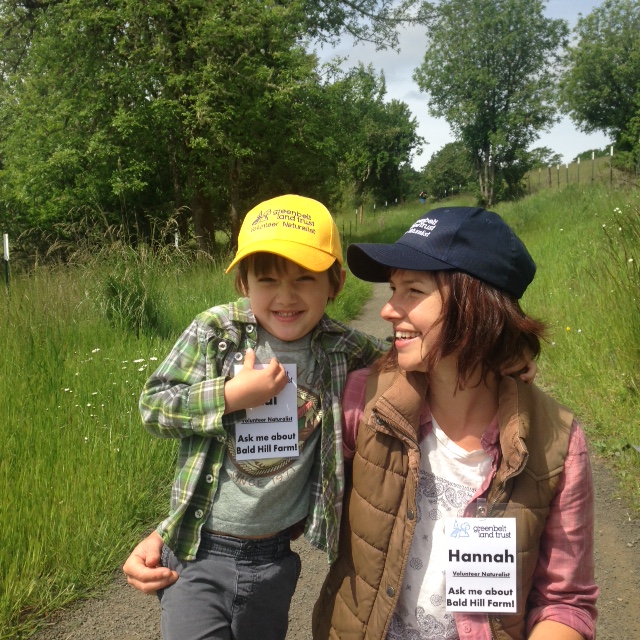 Expand your conservation, leadership and naturalist skills and get to know this well-loved property! What does it take to be a Volunteer Naturalist? Here are the main roles that you can expect when you invest your time as a Naturalist with Greenbelt Land Trust:
Be a friendly face for Greenbelt Land Trust on the trails at Bald Hill Farm, and sign up for shifts between April-September.
Share information and enthusiasm about the conservation values of Bald Hill Farm:

Ecology
Public trails
Education

Respond to visitor inquiries and direct questions or concerns to appropriate contacts. Stay current on upcoming management activities so you can communicate accurately with visitors.
Assist with leading public walks at Bald Hill Farm and other Greenbelt properties. Opportunities also available to lead informal weekend 'Walk with a Naturalist' outings.
Help monitor recreation uses and management issues.
Enjoy being part of the 'Volunteer Naturalist' community!
Greenbelt provides Naturalists with the tools to be great ambassadors on our trails, including: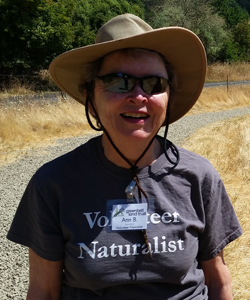 Volunteer Naturalist training 
Field Guides for use on the trail
Hats, T-shirts, and Badges to ensure that trail users know who you are.
Staff point person for questions, training, and ongoing communication
Volunteer Naturalist thank you event!
We need your help! Interested in learning more about how you can become a  Volunteer Naturalist? Contact Outreach Manager Matt Benotsch: mbenotsch@greenbeltlandtrust.org, 541.915.3687
Sign up for the July 11th information and orientation session HERE
or the July 15th information and orientation session HERE