Bald Hill Farm Native Plant Nursery Work Party, September 18th, 9 am
September 18 @ 9:00 am

-

11:30 am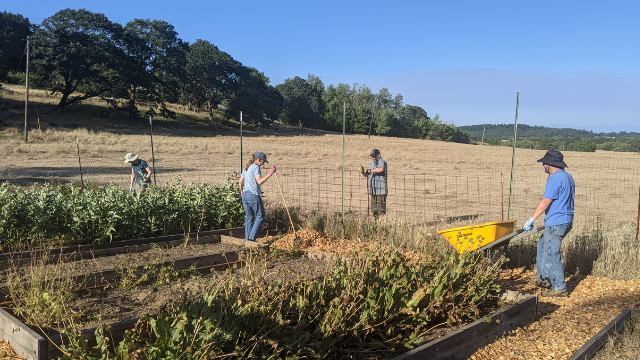 Join Greenbelt staff and fellow volunteers at Bald Hill Farm to care for our native plant nursery, which will serve future restoration projects. Tools and gloves provided.
This is a great opportunity to get to know some of our native plants. Over time, we hope volunteers who join us repeatedly will see the full cycle – from seed collecting, to planting and weeding, to splitting plants or collecting more seeds and finding them new homes in our restoration projects.
Activity level & accessibility: The project site is only a couple hundred feet from the parking area for this work party, which is right next to the farmhouse. The farmhouse has water and a restroom which will be available for volunteer use. We will be traveling on uneven terrain such as gravel and wood chips, with minimal obstacles more than a couple of inches high. Chairs are available to bring from the farmhouse to the nursery area for anyone who may need to take frequent breaks. Please reach out to us if you have questions about accessibility.
What to bring: We ask that volunteers bring their own water bottles and any snacks you might need, and that everyone wear long pants and closed-toe and closed-heel shoes for safety purposes. You are also welcome to bring a face covering.
We will provide: All tools, personal protective equipment (like gloves), and training; water; first aid supplies; hand sanitizer; and any other bits and bobs we'll need for this project.
Sign up below.
We're sorry, this event is full. Please contact Volunteer Coordinator Ingry Thurow if you'd like to be placed on the wait list. ingry@greenbeltlandtrust.org